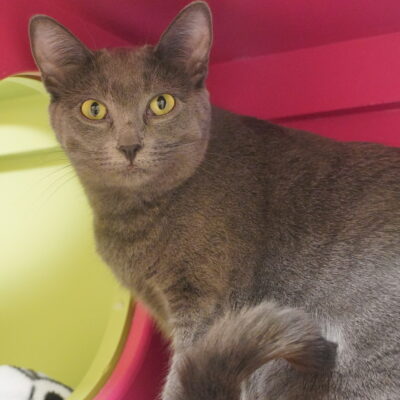 Sasha-II is a small gray female. She tends to be a bit shy around people at first, but does like to come out and play with a number of different toys, and the laser dot. She had several siblings. Her sister was Tanya, and her bothers were Jake and Elwood. Being very shy she spent quite a while in one of our kitten rooms and became best friends with Grayson. Both were recently moved into our cat room 3 where they are still best friends and can be frequently found curled up together.
Sasha-II has formed a special bond with Grayson. You should consider adopting them together.
Interested in adopting Sasha-II?
Learn more about how our adoption process works and what to expect when you visit.
Learn more