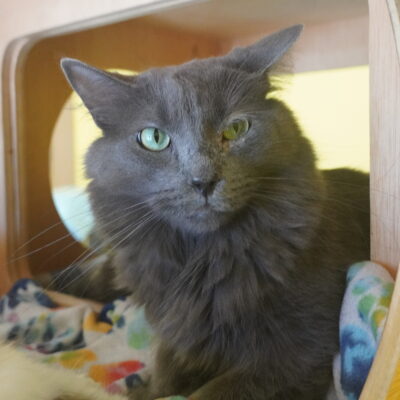 Grayson is a long furred gray male. He was found in a window well and brought to Buddy as a kitten. He has grown a bit since he came in and may still grow a bit more; he has some pretty good sized paws. He got along with all the other cats and kittens in our kitten room 8, especially Sasha-II. Both of them recently moved into our cat room 3, where they still remain best friends. He may be a bit shy when you first go into the room, but give him a minute or start to play with him and he will be out and about pretty quickly. He is still looking for a forever home; no window wells, just windows please.
Grayson has formed a special bond with Sasha-II. You should consider adopting them together.
Interested in adopting Grayson?
Learn more about how our adoption process works and what to expect when you visit.
Learn more