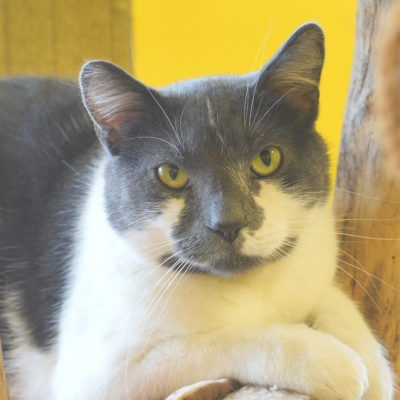 Cubby is a gray and white male. He was found with his two brothers, Indy and JoJo, by a court reporter. When he first arrived, they was not the most sociable kittens. Cubby spent most of his kittenhood with his brother JoJo in one of our kitten rooms. Cubby is a little more shy than his brother but all that time with kittens has made him more friendly and playful. He and his brother have now moved into our cat room three. He, like his brother JoJo , is still looking for someone to post his bail and take him to the freedom of his forever home.
Interested in adopting Cubby?
Learn more about how our adoption process works and what to expect when you visit.
Learn more