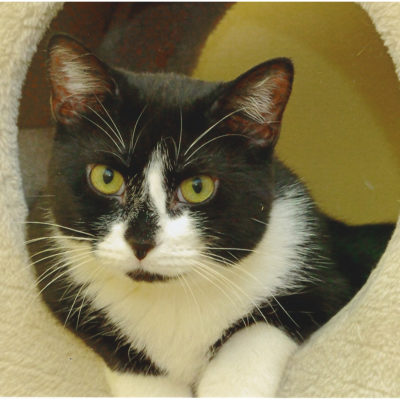 Boomer is a black and white female. She came to us with her litter mates Magnum and Beamer. The three of them have the distinction of being the last kittens from our infamous Lucy. Mom was finally caught and spayed late last year. Magnum has already been adopted. Beamer unfortunately was diagnosed with FIV, so he could not go into the general population and has joined our FIV positive cats in the Annex. So Boomer has been left without her family. She is doing well in our cat room 2. Boomer can usually be found in one of the apartments or in a tree watching some of the birds. Come in and visit with Boomer and her room mates. play with her for a while. She would really like to find a loving, permanent friend and forever home.
Interested in adopting Boomer?
Learn more about how our adoption process works and what to expect when you visit.
Learn more