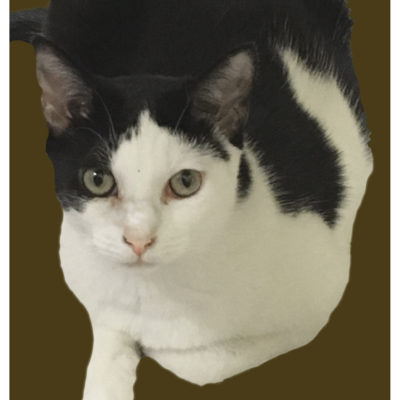 Beyonce is a small white and black female that arrived at Buddy with her mother and two siblings. All of them were less than friendly and spent quite some time being socialized. The three kittens spent several months with one of our fosters. When they returned they moved into one of our kitten rooms. Beyonce was always the most shy of the three, and as a result her siblings, Swift and Taylor, have both been adopted. She has moved into our cat room 2, but still is somewhat more shy than some of her room mates. Perhaps you can come in and spend some time with her and help her take that final step to finding a loving forever home.
Interested in adopting Beyonce?
Learn more about how our adoption process works and what to expect when you visit.
Learn more