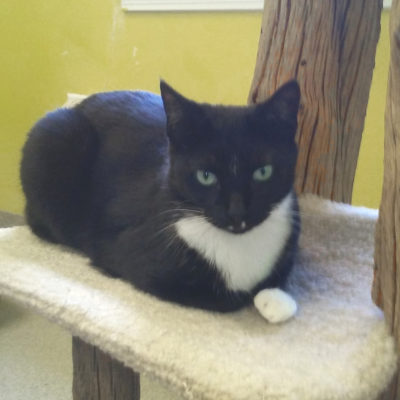 Lightning is a very pretty, petite black and white tuxedo cat. She was the last one of an all-female litter of kittens caught in a volunteer's yard and brought to The Buddy Foundation during the fall of 2015. Each of her sisters B.J., Corina, Sparky and Thunder have been adopted. Lightning is a bit shy around visitors, but can also be a bit playful around someone she knows well.
Interested in adopting Lightning?
Learn more about how our adoption process works and what to expect when you visit.
Learn more