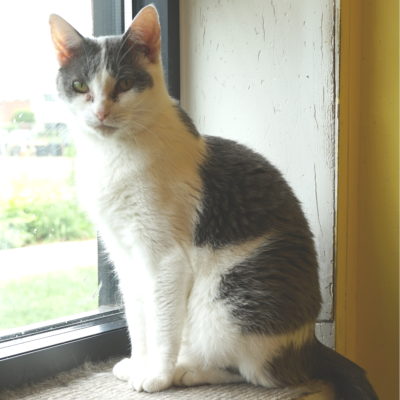 Sasha, always a perfect lady, Sasha wouldn't even think of visiting you without a proper invitation. She prefers to look on demurely from a distance—unless you show up with treats or a string toy. Then Sasha sets aside her reserved manner and joins in the fun. Sasha doesn't mind being petted, but it's good manners to ask permission first. We think Sasha could really blossom in a home with experienced, patient cat people.
Interested in adopting Sasha?
Learn more about how our adoption process works and what to expect when you visit.
Learn more