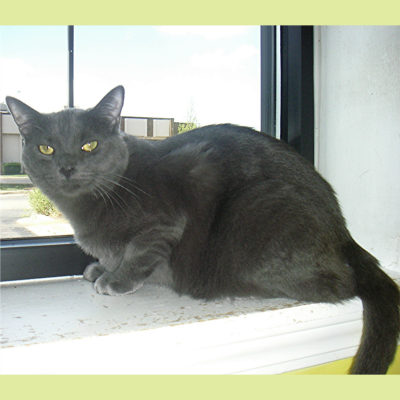 Paris is a large gray female. She and her siblings arrived at the shelter as kittens. All of them were initially named after Hindu gods. A couple of them were renamed, including Paris. She was originally known as Krishnu. She and her siblings spent their first year in our kitten room and then graduated to one of the older cat rooms. Paris can be a little shy but if you spend a while in room 5 she can become quite friendly. She has been know to curl up next to people on the couch and occasionally on a lap. But you will need a little patience while she gets to know you.
Interested in adopting Paris?
Learn more about how our adoption process works and what to expect when you visit.
Learn more