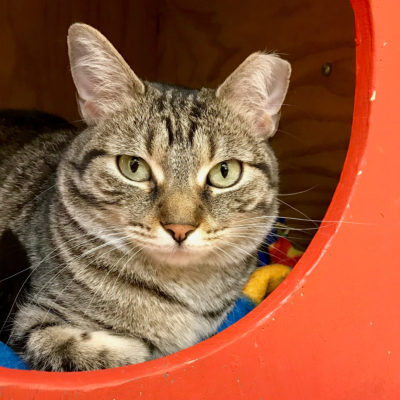 Our sweet, little Nueva is a kitty-cat work of art. Her dainty features, her nimble movements, everything about her is memorable. While she is still gaining confidence around people, nothing suits Nueva better than a warm bed, a few scratches between the ears, a puddle of sunshine, and a few new toys to try out. Give Nueva some time to get used to her new surroundings and you'll be have yourself a beautiful, good-natured companion.
Interested in adopting Nueva?
Learn more about how our adoption process works and what to expect when you visit.
Learn more