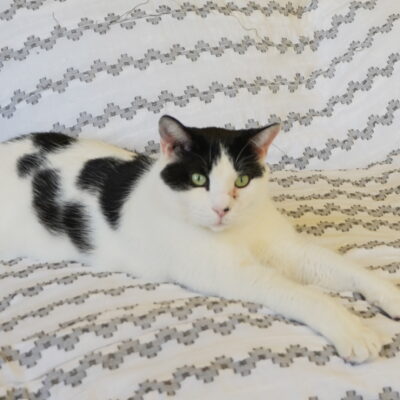 Trey is a handsome white and black cat. Trey and his litter mates were caught in a volunteer's yard and brought to The Buddy Foundation in October of 2014. He's a long-legged, laid-back, cool dude who's a bit shy, but loves to be petted and brushed. He can be quite friendly once he gets to know you, but he does not like being picked up. He also gets along well with all of his many roommates. Trey can be found in room 2.
Interested in adopting Trey?
Learn more about how our adoption process works and what to expect when you visit.
Learn more