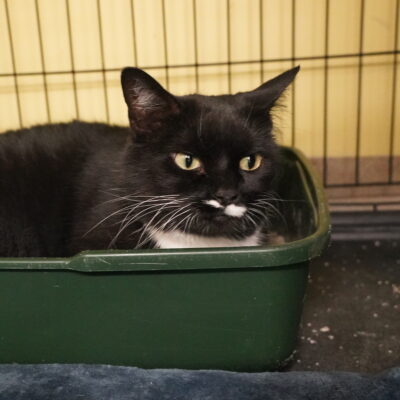 Poe is a fairly friendly female Tuxedo. Her owners surrendered her saying that she doesn't get along with their other cats. She spent a week or so in the cage by room 8 before moving into room 5. It took her a couple of days to get comfortabe. She is not happy with all of the other cats but is not outwardly aggressive toward them.
Interested in adopting Poe?
Learn more about how our adoption process works and what to expect when you visit.
Learn more