Volunteer
Want to make a real difference in the life of a shelter animal? The Buddy Foundation needs you.
Become a Volunteer
The Buddy foundation is unique in the fact that we are all volunteers, not a single person is paid. All the time, energy, and funds go directly to the care of our animals. Complete the volunteer form and our Volunteer Coordinator will be in contact with you within 2-3 weeks, usually by email, please check your SPAM folder. Indicate whether you want to help with cats/dogs, or any other specific task you can do. All volunteers must be at least 18 years old and have a current Tetanus Immunization. If you are younger than 18, please look at the Donate page to see how you can help.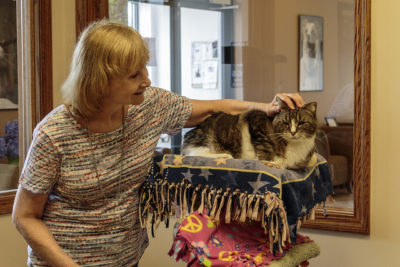 Current Opportunities
Dog Team Volunteers
All Dog Team Volunteers must commit to 2-3 hours a week a week minimum. Hours are flexible.

Feeding
Walking
Medicine
Cleaning / Laundry / Dishes
Adoptions ( once you are a volunteer with us)
Transportation to Vet Appointments ( once you are a volunteer with us)
Fostering special needs animals ( once you are a volunteer with us)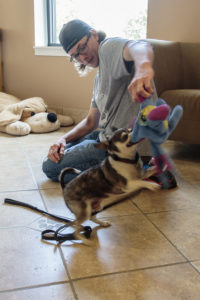 CAT TEAM VOLUNTEERS
Loving Cat Fosters
Provide special needs shelter cat(s) a little extra TLC by opening your home and heart.
Feline leukemia /feline aids, diabetic cats
Nurture and care for kittens before they are of age to come to the shelter.
Once the warm weather arrives, so do the new babies!
Cat Bright Start Team
Provides the first meal of the day to the cats between the hours of 7 - 11 am
Cleans the cat rooms and cages
Change blankets and bedding
Scoop and clean litter boxes
Do laundry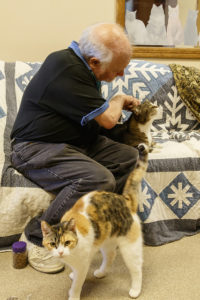 Ongoing Opportunities
We are always in need of that special volunteer who loves animals and is willing to do almost any task, no matter how large or small. If you are that person, are 18 years or older, and can give time on a regular basis, we need you.
If you want to be a general volunteer and have no specific interest, we can also use your help around the shelter. Such as doing laundry, folding it, putting it in proper locations, mopping floors, cleaning windows, and more. If you have the time and the interest, we will find the work for you!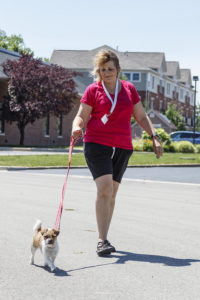 Other Opportunities​
Publicity
Marketing
Fund Raising
Mailing
Receptionist
Landscape / Yard Work / Gardening
Vet Tech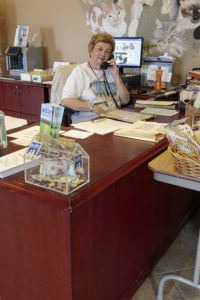 Other Ways to Help
Not sure if you have the time to volunteer right now? Consider making a donation or purchasing items for the shelter from our wishlist.