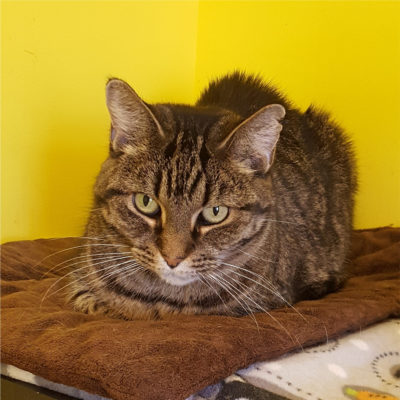 Mama, previously known as Leona Helmsley, is a brown tabby cat with pretty yellow-green eyes. She was brought in to Buddy Foundation after being left outside prior to having kittens in foster care. Mama needs some time to adjust to you, since she has spent most of her life outside the company of humans. Currently she will shy away from most people, but if you work with her she will take treats from you and perhaps let you pet her.
Interested in adopting Mama?
Learn more about how our adoption process works and what to expect when you visit.
Learn more