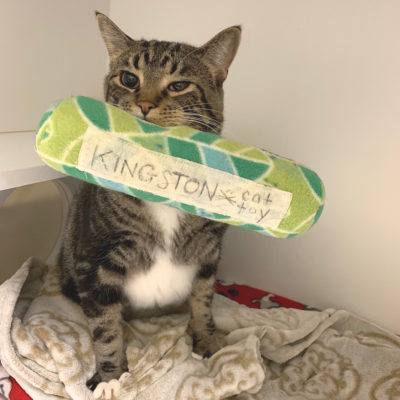 Kingston is a male dark mackerel tabby. He originally came to us a a kitten and was quickly adopted. He came back several months later, no longer a little kitten. The owners said he just wasn't fitting in with their family . He also came back a changed cat. He no longer gets along with the other cats, so he is now in a pair of our cat condos. He has quite a personality and loves his free time in the main cat area. He can be quite energetic and playful, but he also has an attitude and can become aggressive and territorial.
Interested in adopting Kingston?
Learn more about how our adoption process works and what to expect when you visit.
Learn more