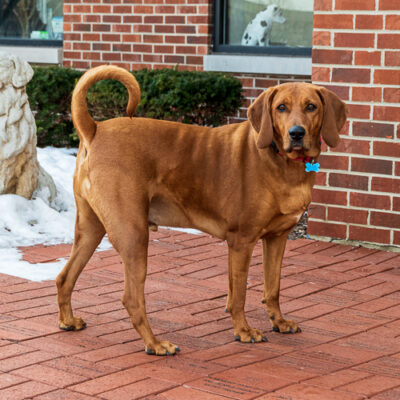 Hi there! My name's Kobe! I'm a Red Bone Hound who's nearly 2 years old and weighs 100 lbs. I'm a very strong, energetic boy who's very affectionate and loves to play! I could use some help learning my manners while on a walk - but I know "sit"
Interested in adopting Kobe?
Learn more about how our adoption process works and what to expect when you visit.
Learn more