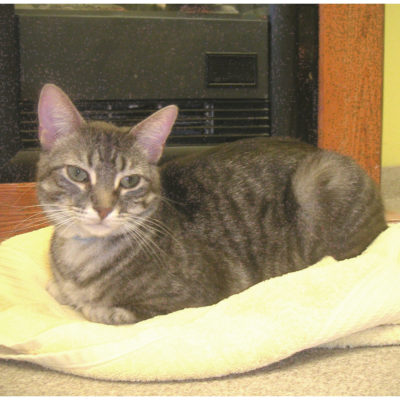 Shine, previously known as Shiva, is a handsome gray and silver tabby. He and his siblings arrived at the shelter as kittens. All of them were initially named after Hindu gods. Shine has always been a bit on the skittish side and will usually run from someone new. But once he does get to know you he can be a pretty affectionate cat. If he decides you are ok, he likes being petted and can actually be picked up. One quick way to get to know him is to come with a tray of food...he loves his food, and will frequently steal trays from the other cats. Come in and visit him in room 4 to see if he takes a shine to you.
Interested in adopting Shine?
Learn more about how our adoption process works and what to expect when you visit.
Learn more