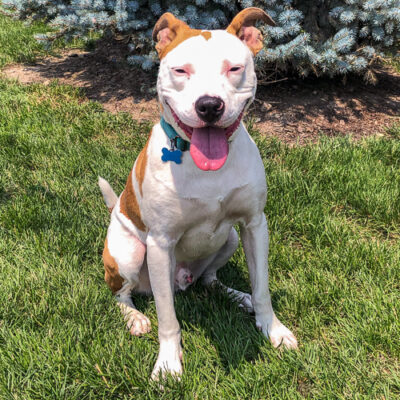 RC is a 35 pound Terrier mix, and about 9 months old. RC was very afraid when he first arrived at Buddy and would either hide from most volunteers and even growl at some of them. Overall he seems more comfortable with women - he was instantly friendly with some of our female volunteers. But with patience and love (and an occasional handful of treats), RC should be able to warm up to just about everybody. And once he warms up to you, he'll be your best friend. It will take a couple of visits with him to make sure he's comfortable with you, and a home visit will be required to ensure that it's a good fit. A fenced in yard is required.

Come meet RC at The Buddy Foundation!
Interested in adopting RC?
Learn more about how our adoption process works and what to expect when you visit.
Learn more