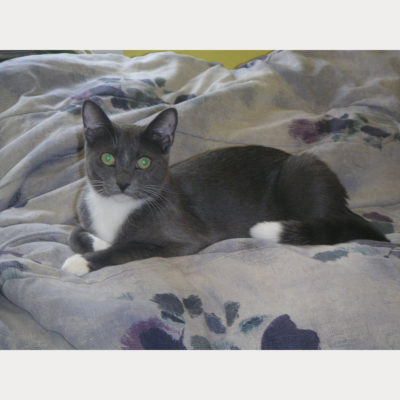 Colt is a handsome gray and white male that arrived at the shelter with his siblings. They all got a late start being socialized and as a result spent most of their kittenhood sharing a set of five cat condos. He is still a bit shy and will usually hide when someone new first comes into the room. It may take a few minutes, but his curiosity usually will get the better of him and he may come out to watch you.
Interested in adopting Colt?
Learn more about how our adoption process works and what to expect when you visit.
Learn more