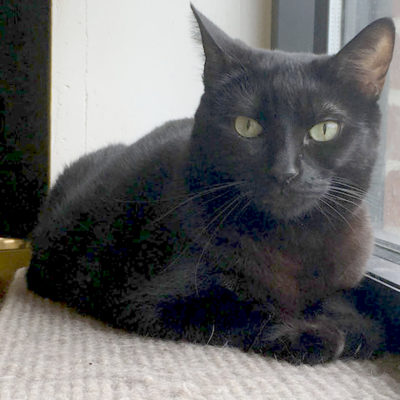 Willow is a lovely black female cat. She came to Buddy with two kittens that have been adopted. When she arrived she was very nervous around most people and would cower in the back corner of her litter box if anyone so much as walled by her condos. A few people worked with her and she made some progress. One break thru was unexpected. She, or the cat in the neighboring pair of condos, figured out how to open the portal between them. The two began to hangout together and both of them became more approachable. They were friendly toward each other, but didn't become a bonded pair. Both of them have graduated to the same adult cat room. Willow still is a bit shy around people she doesn't know, but if you spend some time with her she does like to be petted and brushed occasionally.
Interested in adopting Willow II?
Learn more about how our adoption process works and what to expect when you visit.
Learn more