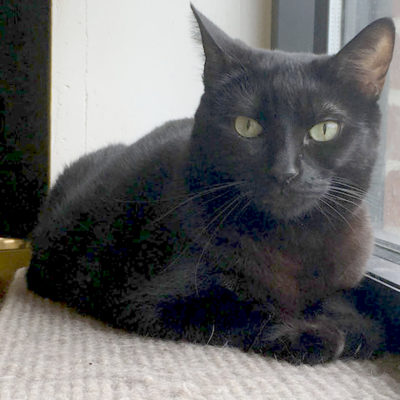 Those captivating eyes! Adorable Willow is a dainty, sweet-natured girl with glossy black fur. She likes to bird watch and chase the laser dot. Willow loves being petted and brushed, but she's bashful and will need a patient, experienced adopter who allows her some space until she's ready to show her affectionate nature. Willow will do best in a quiet household with no small children or other pets.
Interested in adopting Willow II?
Learn more about how our adoption process works and what to expect when you visit.
Learn more