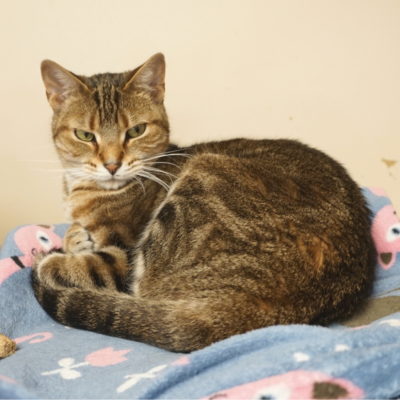 Toni is a beautiful golden brown tabby. She arrived at the shelter with her two siblings and feral mother. All of them were a handful to socialize. Toni was the most difficult of the kittens and was still a work in progress after her siblings had departed. Eventually she reached the point that people could pet her and sometimes pick her up. So she got to move from her two room condo into cat room number 1. She is still a shy cat, but has made friends with one of our older cats, Atlas, and can frequently be found curled up next to him in a bed on the condos in that room.
Interested in adopting Toni?
Learn more about how our adoption process works and what to expect when you visit.
Learn more