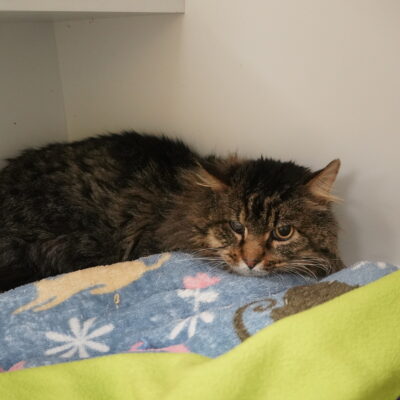 Tapper is a long furred brown male tabby. He was found in an office building before being brought to Buddy. He wasn't very happy at first but came around very quickly. Although he is blind in one eye, he has become very friendly and is currently in our cat room 3.
Interested in adopting Tapper?
Learn more about how our adoption process works and what to expect when you visit.
Learn more