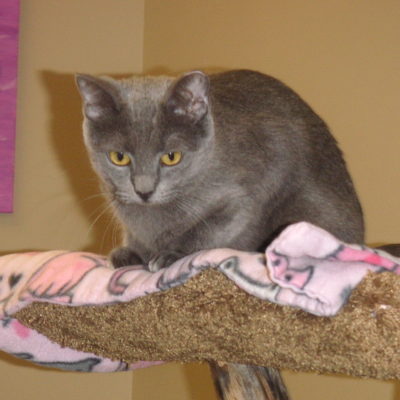 Sunny is a small gray female. She was found in an open garage with another cat. Both of them were in the garage for a while, but came to Buddy when a skunk decided to join them. Although both of them were very shy around people Sunny was the more shy of the two. Even after several years with us, Sunny is still very reclusive and cautious around people, including volunteers who have been trying to be her friend.
Interested in adopting Sunny?
Learn more about how our adoption process works and what to expect when you visit.
Learn more