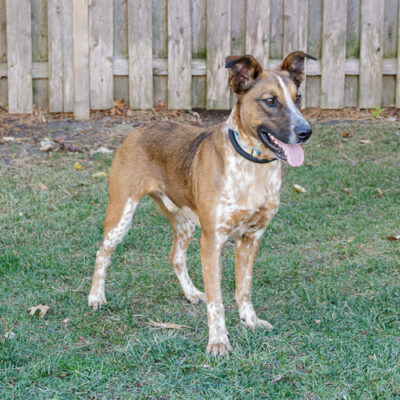 Streak lives up to his name because he is a young dog with
energy to run. We never know what our dogs' breeds are but we think
he is a Cattle dog or a Heeler. These dogs like to herd so we do not
recommend this breed for children. He may like it but the children
will not. He is affectionate and eager. Because he is young, he
will need some training. He will also need room to run. We are so glad
we saved him.

Interested in adopting Streak?
Learn more about how our adoption process works and what to expect when you visit.
Learn more