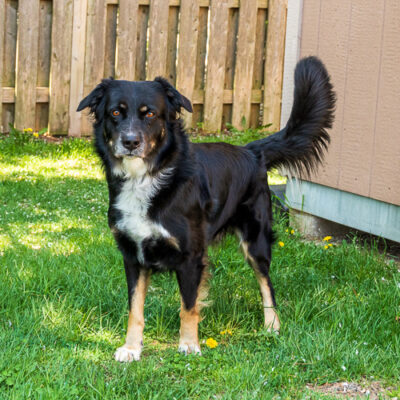 Stinker was adopted on 06/16/2022
Stinker is a very friendly boy to both people and dogs. He is calm, gentle and is often quite in his kennel. He will need some leash training but he loves to walk. He also loves his sister Charlie. We will try to adopt them together but we are willing to adopt separately.
Stinker has lived with Charlie most of his life and it is hoped that the two get adopted together.
Stinker has formed a special bond with Charlie. You should consider adopting them together.
News about Stinker