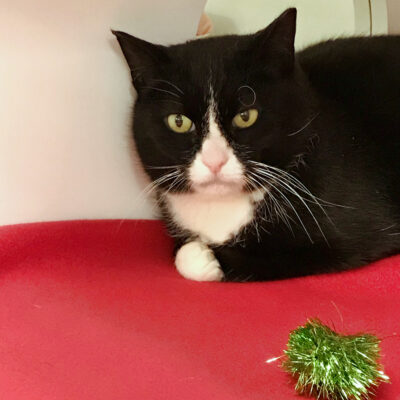 Spaulding is a black and white male. He was found by one of the volunteersin his backyard and ajoining forest preserve. Spaulding has a clipped ear the is indicative of being TNR. But when he was first released in one of the ISO rooms, he did not act feral, but merely very frightened. After several weeks he was moved into a three condo set in the main cat area and then into cat room 3. He is still afraid, but making some progress.
Interested in adopting Spaulding?
Learn more about how our adoption process works and what to expect when you visit.
Learn more