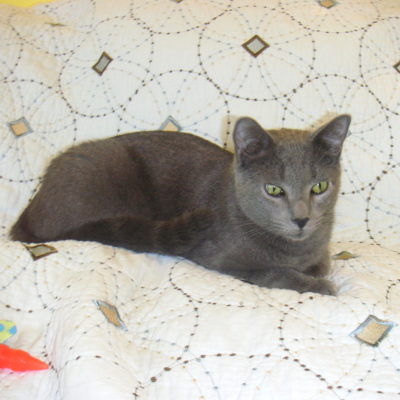 Slate is is a gray male with hints of black stripes in his tail. He was found outside during very cold weather by a lady who could not keep him, so he came to Buddy to warm up. He is currently in our cat room 2. He is a very shy cat that most people almost never see. But if you can get some time with him, he is really pretty friendly. He will sometimes come out for a tray of food or a few treats. Once he gets to know you he will curl up next to you on one of the couches looking for a little attention. He does like to play "treats under the door" with a couple of other cats. He also seems to have become a "door friend" with one of our condo cats that likes to sit there and play pawsees with him under the door.
Interested in adopting Slate?
Learn more about how our adoption process works and what to expect when you visit.
Learn more