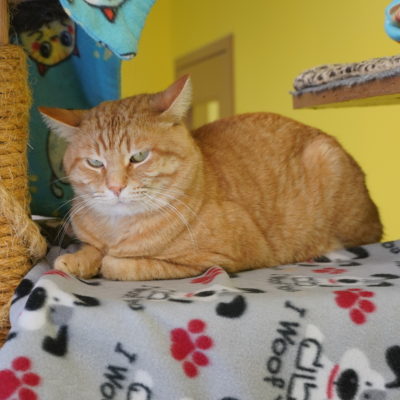 With his round face and doleful eyes, Rudy charms anyone who gazes upon him. But like other such magical creatures, he is elusive—the trick is to find his hiding place. Rudy can usually be located in the darkest corners of Room 2, curled up comfortably at the back of the large condo complex or behind a sofa. Originally rescued from outdoors, Rudy was brought to the shelter with the rough edges you might expect of a cat with street smarts. Making Rudy a member of your household might be a challenge, but the rewards will be tremendous.
Interested in adopting Rudy?
Learn more about how our adoption process works and what to expect when you visit.
Learn more