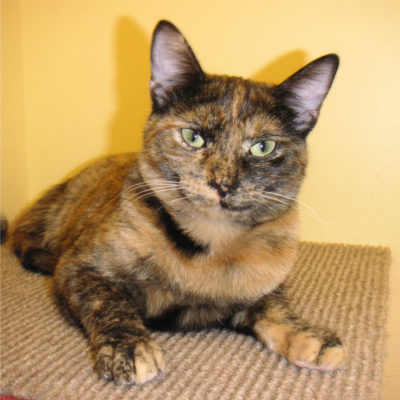 Patches is a beautiful female golden tortie. She was found as a kitten by our founder and brought into the shelter. As a kitten she was very shy around people. It took her quite a while to overcome that, but now that she is in one of adult cat rooms she has become much less shy. She can frequently be found on one of the cat trees or sometimes looking out the window at the birds. You might have to approach her slowly or with a treat before she will let you pet her. But she really has become quite a nice little cat. Come in and see if she might be the your patch of gold.
Interested in adopting Patches?
Learn more about how our adoption process works and what to expect when you visit.
Learn more