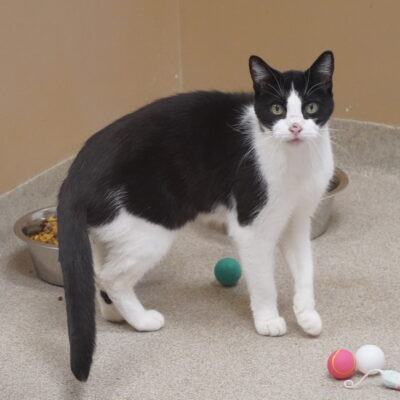 Oreo-II is a black and white male. He came in with Celine and Scooby. He was a little shy at first, but was also the first of the three to venture out and meet the volunteers. He has become quite friendly and appreciates some attention. He also has been seen multiple times grooming his friend Scooby. The two of them would make a very nice pair.
Oreo-II has formed a special bond with Scooby. You should consider adopting them together.
Interested in adopting Oreo-II?
Learn more about how our adoption process works and what to expect when you visit.
Learn more