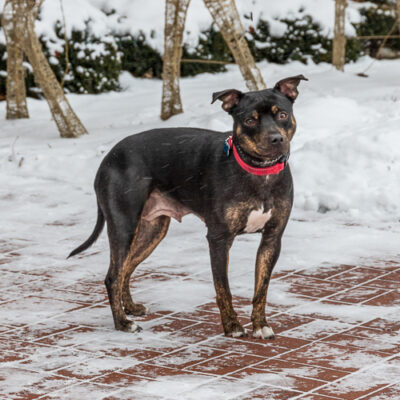 Nadine was going to be euthanized the week she was going to give birth. We luckily found a foster and were able to save her life and her 6 puppies. She was the best mother and allowed the foster to handle her pups right away. She has made a full recovery and is ready for a home of her own. Nadine is a great size. Although petite is stature, she is pure muscle. She has beautiful brindle markings on her legs and chest. She is friendly lovable. and a good walker.

Nadine is a joy to interact with.
Interested in adopting Nadine?
Learn more about how our adoption process works and what to expect when you visit.
Learn more