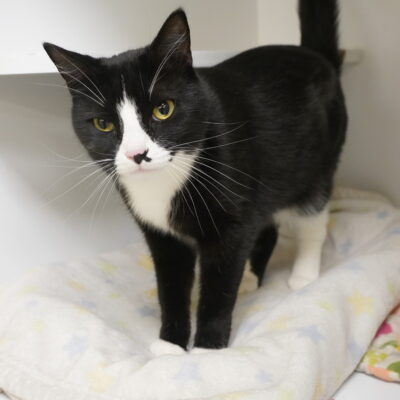 Moo Moo is a very friendly black and white female. She was adopted from Buddy as a kitten. Moo Moo was returned 2 years later. Her adopters said that she just wasn't bonding with them. Stop in and visit with her. She is very people friendly, is getting along with the other cats, and loves attention.
Interested in adopting Moo Moo?
Learn more about how our adoption process works and what to expect when you visit.
Learn more