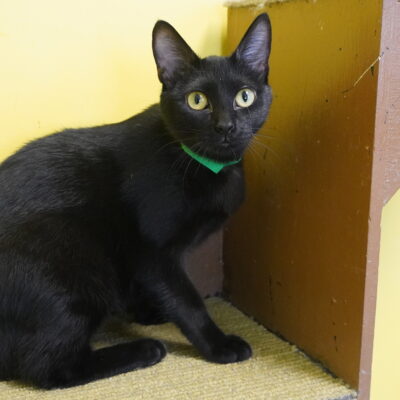 Mia is a very friendly little black female. She was hit by a car in Naperville. Someone rescued her from the road and took her to the nearest vet. They checked her out and found she had a broken pelvis. She was transferred to Buddy as Obsidian. Mia spent several months with a couple of fosters, each of which renamed her, first to Brigi and then to Mai. When she returned to the shelter she spent a while in a pair of our condos before moving into room 2. She has fully recovered and gets along well with most of the cats in her room and with all of the volunteers.
Interested in adopting Mia-II?
Learn more about how our adoption process works and what to expect when you visit.
Learn more