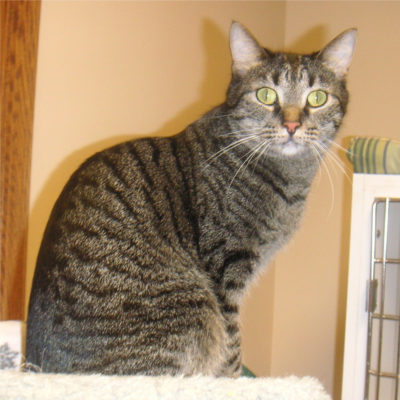 Maris is a male tabby that, along with his sibling Glory, has been at the shelter for several years. He tends to be somewhat reclusive, but can usually be found hiding under the blankets or on top of the condos in room 1.

Interested in adopting Maris?
Learn more about how our adoption process works and what to expect when you visit.
Learn more