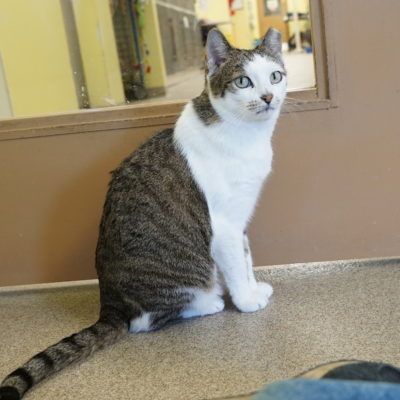 Mae Mae is a small female black and brown tabby on white cat. She has a cute little tabby spot on her nose. She is a quiet little cat that can manage not to be seen even when in plain sight. She is quite friendly once she knows you and might even climb into your lap, but she isn't a lap kitty and will let you know that if you try to pick her up.
Interested in adopting Mae Mae?
Learn more about how our adoption process works and what to expect when you visit.
Learn more