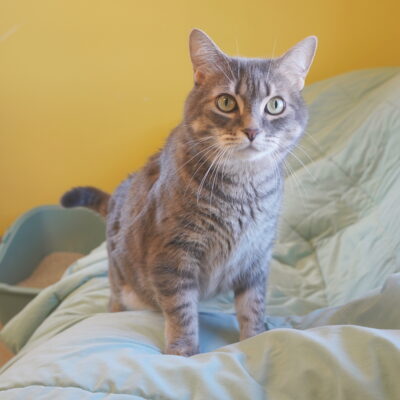 Lois is a gray female tabby. She came to us when her home environment changed and she didn't adapt well to the changes and new family member. She is an interesting girl with a lot of personality that would be more like that of a tortie or calico. One minute she can be your best friend and actually crawl into your lap. And then suddenly decide she has had enough and is quite willing to let you know that. Her personality also extends to the other cats in room 2. Sometimes she stays in one of the cat trees or on one of the couches and looks perfectly content, and then a few minutes later she might be instigating trouble with one of the other cats. If you like some variety in your life, come in and visit with Lois, she may just be the right variety for you!
Interested in adopting Lois?
Learn more about how our adoption process works and what to expect when you visit.
Learn more