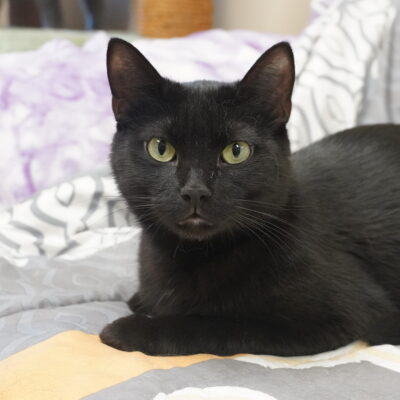 Lexi is a friendly black female. She was thrown out of a car window in a soft carrier at a road paving site. She was extremely lucky and was not injured, but she was pretty unhappy with people for the first couple of days at Buddy. She may take a few minutes before she trusts a new person, but then she can be really affectionate.
Interested in adopting Lexi?
Learn more about how our adoption process works and what to expect when you visit.
Learn more