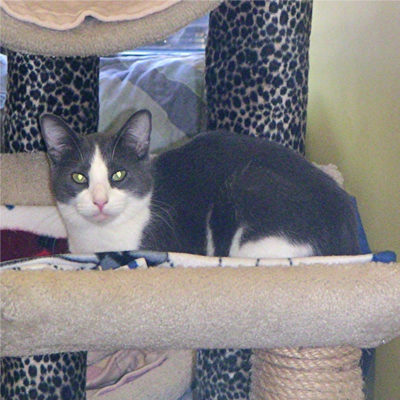 Jake, a.k.a Renegade or Renny, came to the shelter very afraid of people almost to the point of being feral. Some of our volunteers saw something else in him and spent several months working with him. He eventually stopped hissing at anyone who looked at him and started to accept food and treats handed to him on a back-scratcher, then in a tray, and then by hand. He came around and eventually people could pet him. He has moved into our cat room number five. This handsome guy is still shy and might be a little hard to spot when you enter the room, but if you do, he doesn't mind a little petting and sometimes even likes to be brushed.
Interested in adopting Jake?
Learn more about how our adoption process works and what to expect when you visit.
Learn more