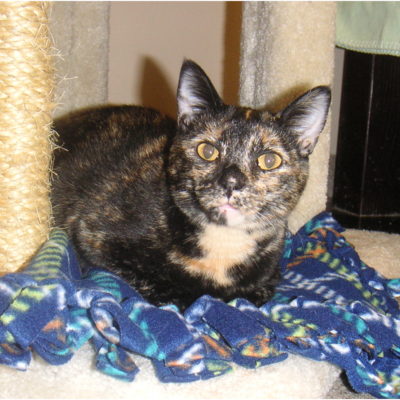 Ginger is a small female torti with a tan chest. She was found at a 7-11 near some apartments. She is a shy little girl and can frequently be found in room one in one of the corners or hiding under some blankets on the couch. When she is out she can be quite playful and loves chasing after little coiled plastic springs. In the afternoon, when the shelter has quieted down, she can occasionally be seen out playing with the other cats in the room. She actually likes to wrestle with Dancer, one of the larger males cats. She can hold her own! Come in and meet Ginger. She just might pin your heart!
Interested in adopting Ginger?
Learn more about how our adoption process works and what to expect when you visit.
Learn more