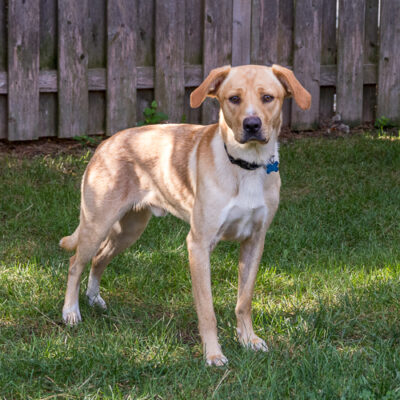 Elwood was abandoned in a cemetery and it took him a while to
trust the rescuers. However, he has no fear of people or other dogs.
He is a super sweet pup with soft eyes and a kind soul. He is
beautiful and mild mannered. Bring the family to meet Elwood, you
won't be disappointed.



Interested in adopting Ellwood?
Learn more about how our adoption process works and what to expect when you visit.
Learn more