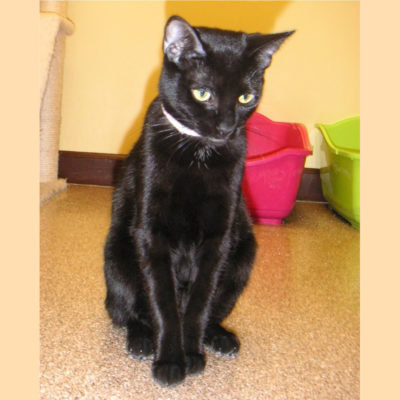 Dixie arrived at the shelter with her three brothers Braveheart, Beau, and Stewart. Her brothers have all been adopted. She was the shy one of the four kittens. She is still very cautious, but has graduated to an adult cat room. She will may come out if she knows you but otherwise will be found hiding under bedding either on the couch or in one of the cubby holes. If you sit on the couch or on the floor long enough she just might decide you are okay come out for a visit. But you will have to be very quiet and very patient.
Interested in adopting Dixie?
Learn more about how our adoption process works and what to expect when you visit.
Learn more