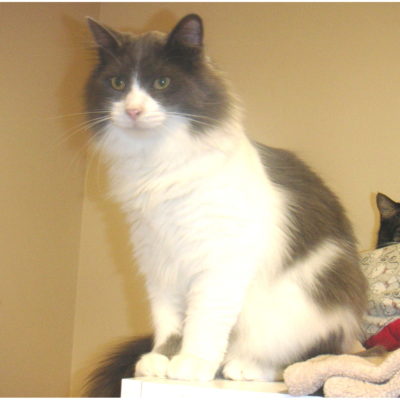 Dancer is a handsome gray and white male with medium length fur. He came to us through one of the veterinary centers, and may have been previously known as Nickel. When Dancer arrived he was not particularly fond of people. Despite many volunteers working with him that hasn't changed much. Generally he will run from people or swat at them unless they are offering him a little food. He does tolerate the other cats and has occasionally made a friend. He is particularly fond of other cats that will wrestle with him. Unfortunately for Dancer those cats that were his friends were also very friendly with people and almost all of them have been adopted. We are still working with Dancer and know that for every cat there is a right person. Is it you?
Interested in adopting Dancer?
Learn more about how our adoption process works and what to expect when you visit.
Learn more