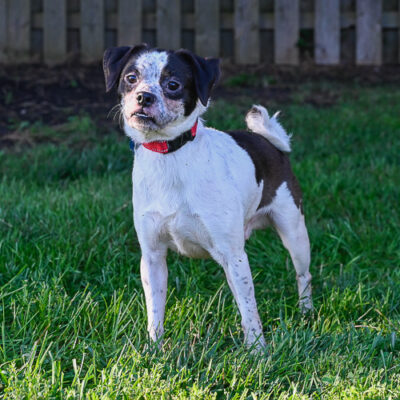 Chevy is a pug who came to us with his mate and two offspring. He has a big personality for a little dog. He is used to being top dog and will eat everybody's food if you let him. He bounces into a room and lets you know he is ready for anything. He also has a good temperament with his buddies. His eager face and personality will charm you.
Interested in adopting Chevy?
Learn more about how our adoption process works and what to expect when you visit.
Learn more