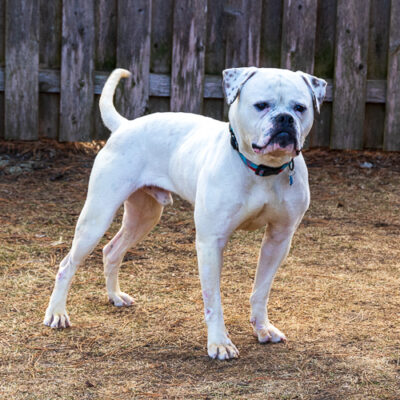 This handsome and outgoing boy came to us in horrible condition. Champ was found eating out of a trash can, riddled with sores and severely under weight. Since his arrival he has been nursed back to health and he is in top form once again. He was a cooperative and happy patient during his recovery. Champ is super sweet and loving. His big goofy personality has all our volunteers loving him.

He lives up to his name, he is a real Champ.


Interested in adopting Champ?
Learn more about how our adoption process works and what to expect when you visit.
Learn more