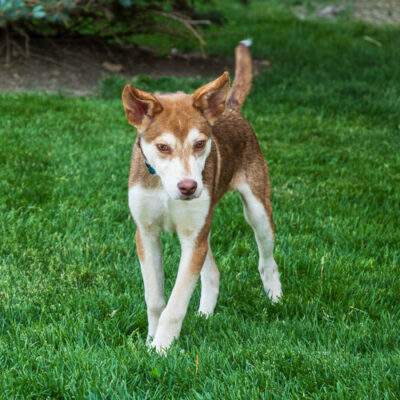 This petite princess will be 6 months old on June 1. She is gorgeous with typical Husky blue eyes. Her mom and Dad are Husky mixes. The whole family was given up because they chased the cats. So not cats for this girl. Her personality is shy and reserved but she played with one of our tough girls this week and she did just fine.
She is active but very easy to get along with . Summer is a great time for a puppy. Bring the kids, ( over 5) and visit your new family dog today.
Interested in adopting Callie?
Learn more about how our adoption process works and what to expect when you visit.
Learn more