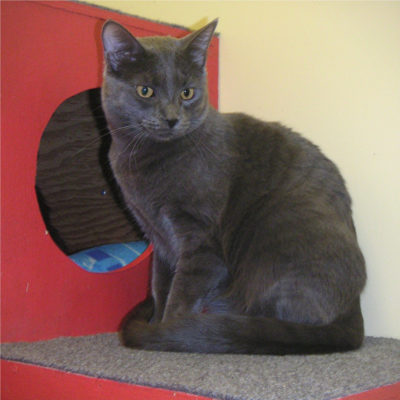 Brahma is a large gray male. He and his siblings arrived at the shelter as kittens. All of them were initially named after Hindu gods. Several were renamed but Brahma retained his original name. He and his siblings spent their first year in our kitten room and then graduated to one of the older cat rooms. Brahma can be a little shy but once he does decide you are ok he can be a pretty affectionate cat. He is not fond of treats like many of our cats, so enticing him out with them doesn't work. But he is especially fond of coming out to share a tray of food with at least one of the other cats in room 3. Why not stop into room 3 to see if he will have lunch with you?
Interested in adopting Brahma?
Learn more about how our adoption process works and what to expect when you visit.
Learn more