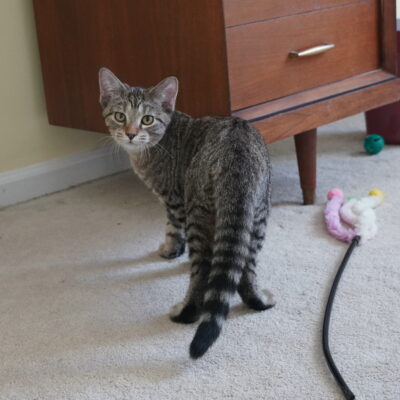 Bradley was adopted on 11/10/2022
Bradley is a very playful brown male tabby. He came to Buddy along with Abby and Colton . He has developed a bond with Abby and it is suggested the two of them should be adopted together.
Bradley has formed a special bond with Abby. You should consider adopting them together.
News about Bradley