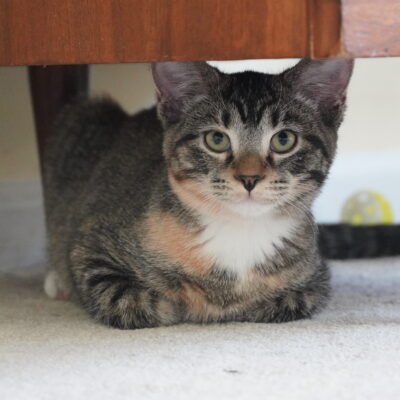 Abby is a friendly but shy female tabby with a white chest and paws. She came to Buddy along with Bradley and Colton. She has developed a bond between her and Bradley and it is suggested that they be adopted together.
Abby has formed a special bond with Bradley. You should consider adopting them together.
Interested in adopting Abby?
Learn more about how our adoption process works and what to expect when you visit.
Learn more